Keep up with what is going on with those dearest to you with the Moments section on MyDearest! Moments is a dashboard where you can see the latest status updates of anyone you have added as a contact on the application. Continue reading to learn more about Moments.
What is Moments?
Moments is where you can write and view status updates. Status updates are limited to 100 characters so that they are easy to read. Besides status updates, it also displays when someone's device has a battery percentage lower than 10%. By alerting everyone that a device has a low battery, it explains why the device's owner is not answering messages at that time. Only those you have added as a contact on MyDearest can view your Moments.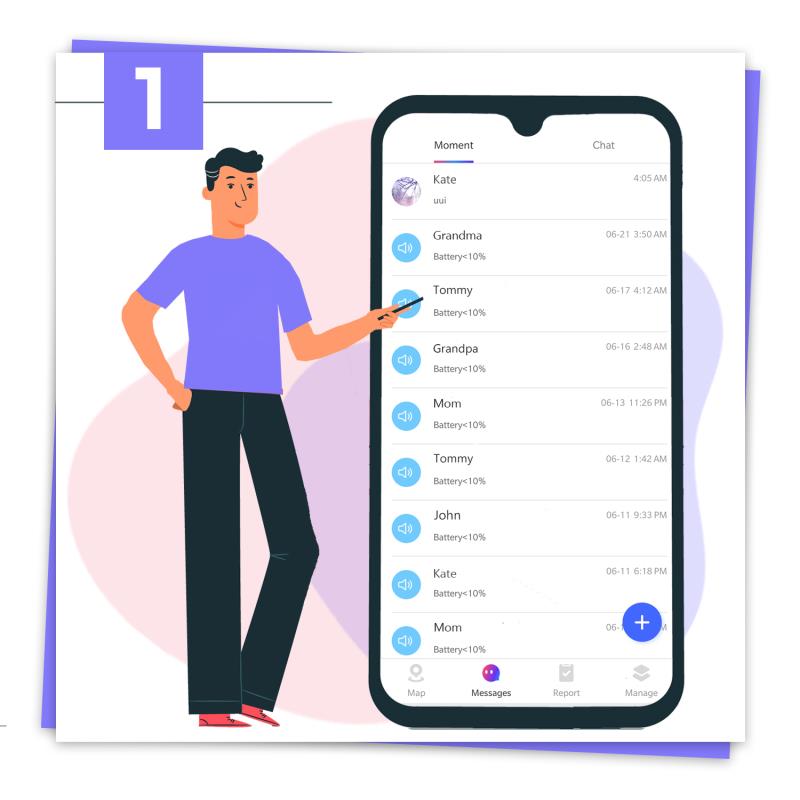 Step One
Make sure you are on the "Messages" screen of MyDearest
Step Two
Click on the "+" button located at the bottom right side of the screen
Step Three
Type in your status update. Please note that there is a 100 character limit.
Step Four
Press "Ok" and your Moment will be published for all of your contacts to view