Once of the best ways to keep in touch with your family on MyDearest is by creating a group and inviting them to join it. Creating a group unlocks a bunch of cool features on the application that help you keep track of what is going on in everybody's lives. Continue reading to learn what features are unlocked when you create a group and how to create one.
What Happens When You Create a Group
When you create a group on MyDearest, it is up to you to invite others to join it. The tutorial below will teach you how to create a group and invite others to join it. Only when other people have joined the group can you access the following features:
Moments: Post and view status updates
Group Chat: Send messages, photos, files and GIFs to other group members
Group Calendar: Plan and share events on a private calendar that only group members have access to
Optional Location Sharing: You have the option to share your location with other group members if you want to. This feature can be turned on and off whenever you want. To learn how to, click on this link:
If at any point you wish to leave a group, please click on the following link to learn how to:
How to Create a Group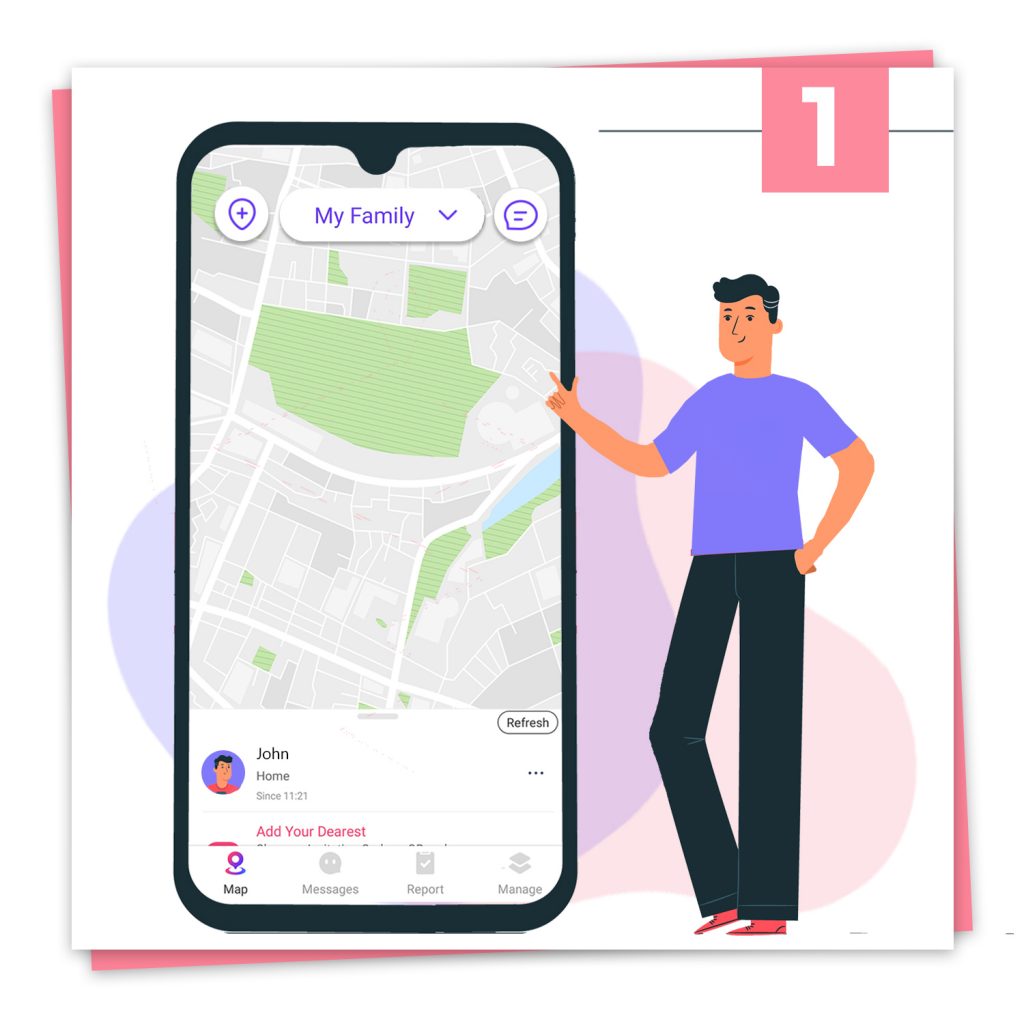 Step One
Make sure you are on the "Map" screen of MyDearest.
Step Two
Click on the drop down menu that is located on the top middle of the "Map" screen" and then select "Create Group".
Step Three
Pick a name for the new group and then press "OK". Once you hit "OK", the group is automatically created and MyDearest will take you back to the "Map" screen.
Step Four
Now that the group is created, it is time to invite others to join it. Pull the bottom menu up so that you can see the "Add Your Dearest" and "Send Invitation" options.
Step Five
Click on "Send Invitation"
Step Six
Share the group invitation code with others. You can do this by messaging them the invitation code or just showing it to them. Once they have entered the invitation code on their device, they will automatically be added to the group.
About Invitation Codes
The Invitation Codes for joining a group and adding someone as your Dearest look the same, but unlock different features. If you send an invitation code for someone to join a group, they will be added to your contacts and into the group of your choosing. You cannot view their location unless they voluntarily choose to share it with you. If you send an invitation code for someone to become your Dearest, they will be also be added to your contacts and into the group of your choosing. However, you can view their location at anytime and also have access to their Location Report and App Usage Report.